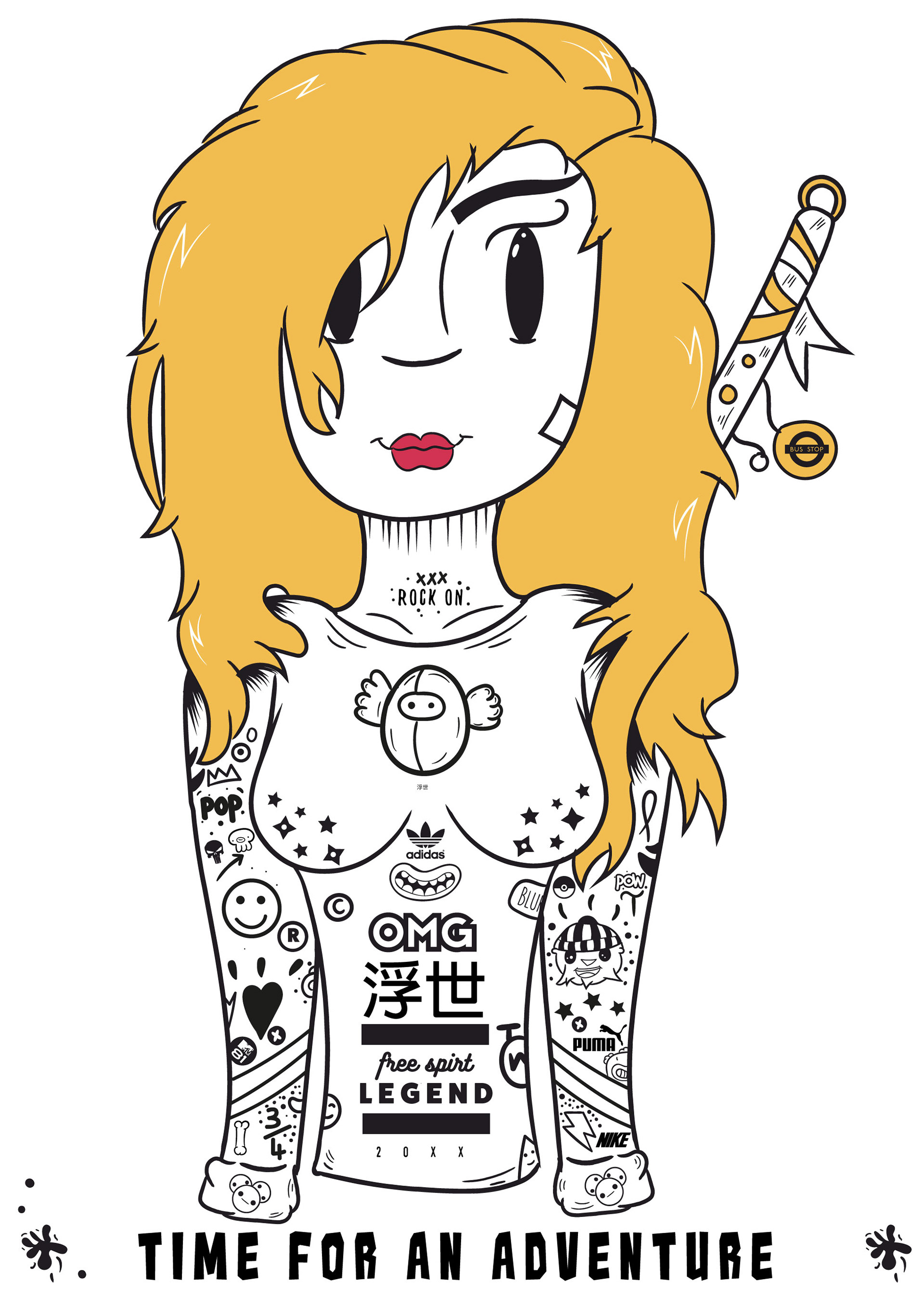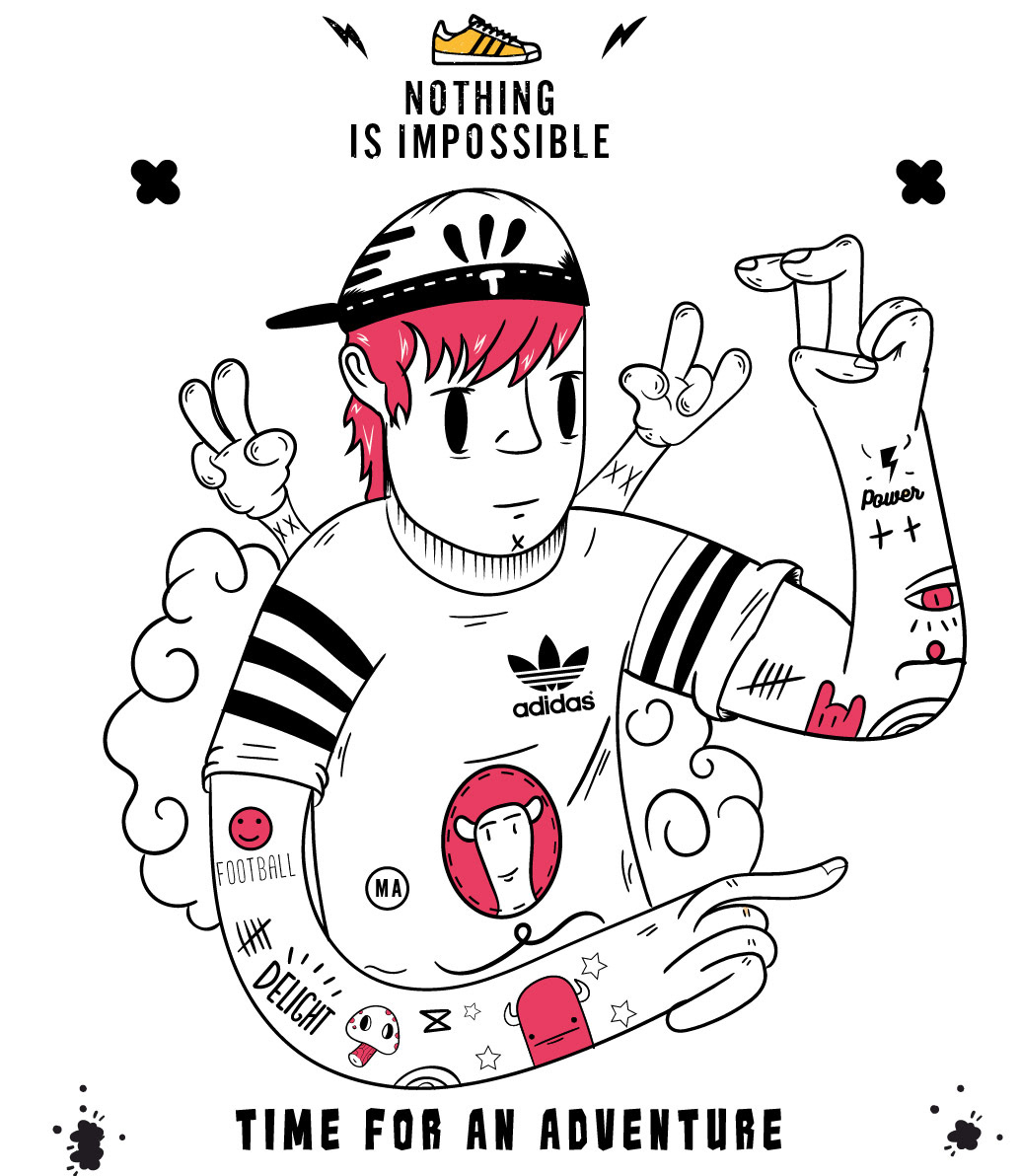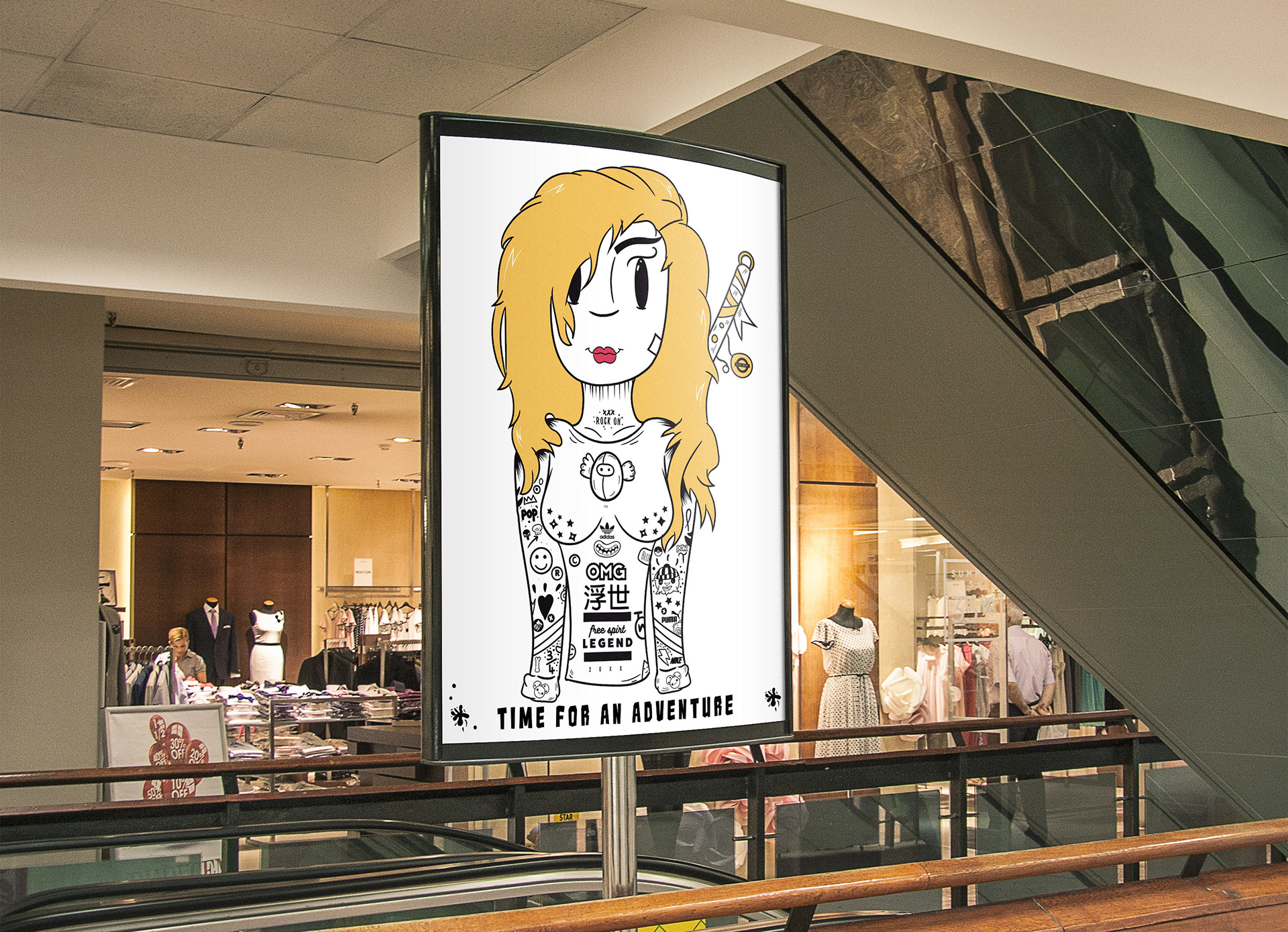 How does this project mean to you as an illustrator?
This was about opening my sense of curiosity.  I saw somebody wearing a McBess' Dead Pirate's t-shirt the other week. The t-shirt has a similar feel and style to the black and white posters placed above. It features doodles and tattoos. My fascination with the design motivated me to research the artwork and create an interesting project solving a brand issue.
Afterwards, I was doodling to conceptualise ideas and style. This helped me to utilize my favourite inspriations and remix them to create something original. I combined elements the works of Owen Davey, McBess, and Andy Warhol. I was also inspired by comic books, designed shoes and of course, Japanese art.